2021 February Mad River Valley Real Estate Driven by Data
Posted on 2/12/2021 by Erik H. Reisner
Skiing:
The weather gods have graced the mountains with consistent snowfall in recent weeks which is perfect timing for President's Week. Skiers and riders can expect some of the best conditions we've seen this year with more snow in the forecast next week. We expect to see full parking lots at both of Sugarbush Resort's peaks as well as at Mad River Glen.
In Brief:
We're into the second month of 2021 which is historically a fairly slow time for real estate sales in the Mad River Valley. With inventory remaining at historic lows, we are still getting very consistent inquiries from buyers looking for homes, condos, and land.
Market Update: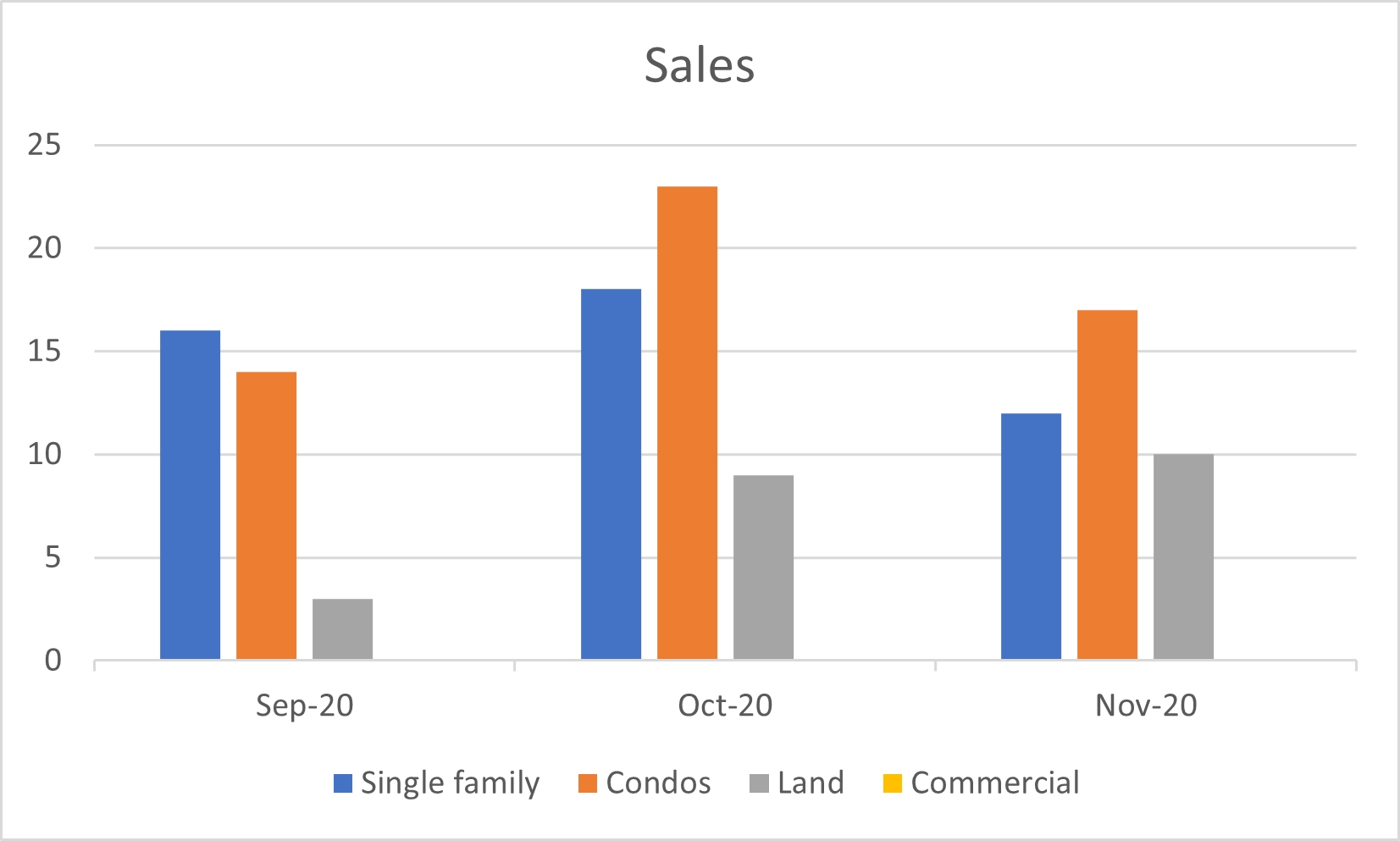 Our Take on the Central Vermont Real Estate Market:
November 2020 saw an overall decrease in sales which is customary for that time of year. As the end of the year approaches, historically the number of sales wanes. However, part of that decline could also be attributed to the lack of available inventory. Our phones continue to ring, and the web-inquiries continue to fill our in-boxes. While winter isn't historically the best time to list your property, we are now in unprecedented times.
If you are a potential seller, now is the time to contact Mad River Valley Real Estate for a complimentary market analysis. Give us a call or reach out to us via email or directly via MRVRE.com. We are ready, willing, and able to answer any questions you may have.
Historical Mad River Valley Real Estate to Nov. 30, 2020:
Below are two graphs that show the total number of units sold (single family homes, condominiums, commercial properties, undeveloped land), as well as the total dollar volume through November 30, 2020.
This blog post will be updated on a monthly basis to track year-to-date real estate sales in the Mad River Valley. The data is gathered from the State Property Tax Transfer records and includes all sales above $20,000. Vermont Property Transfer Tax data is typically +/- 3 months behind as it takes time for all of the towns to file the returns with the State. Therefore, we are reporting here on accurate sales data from 3-months prior.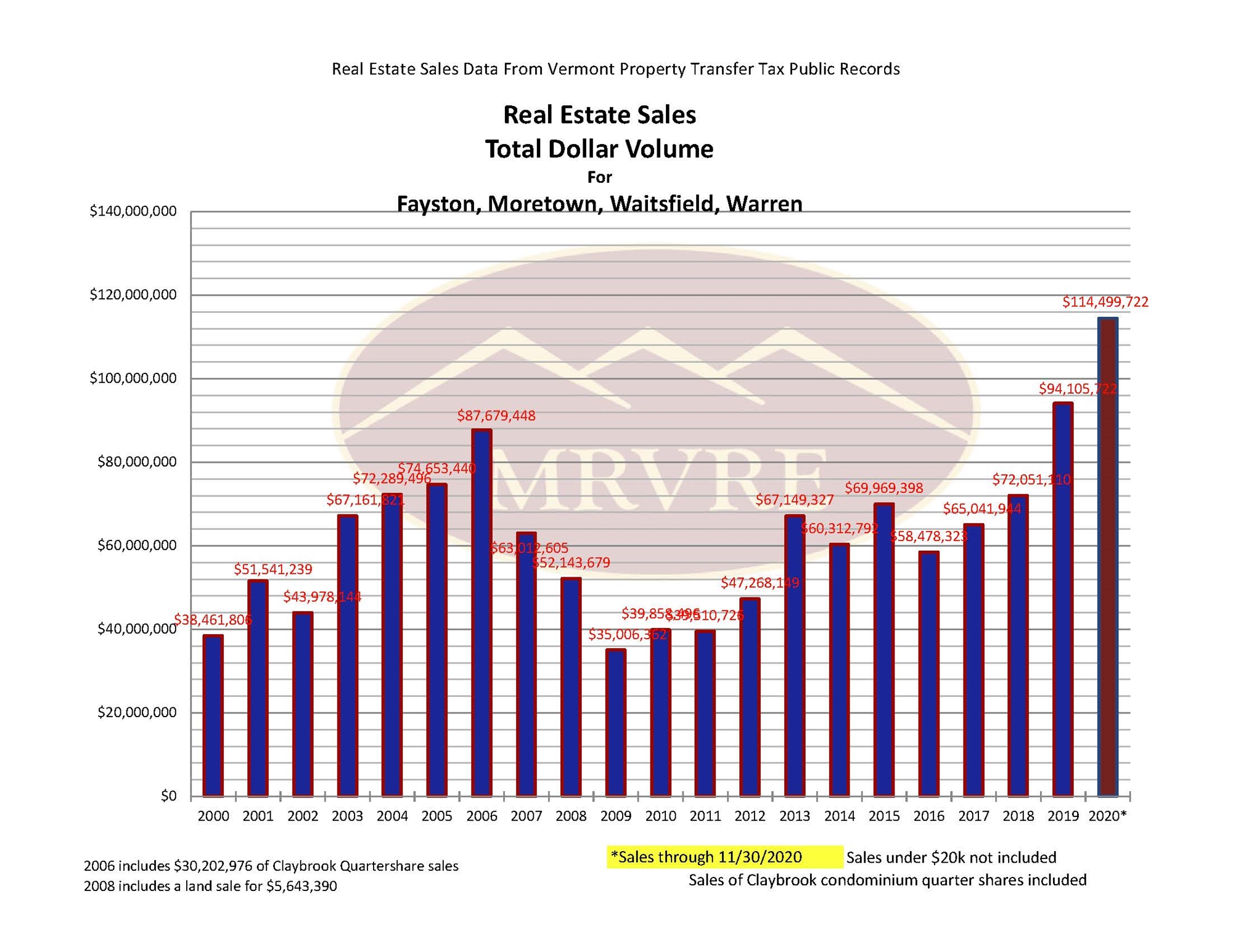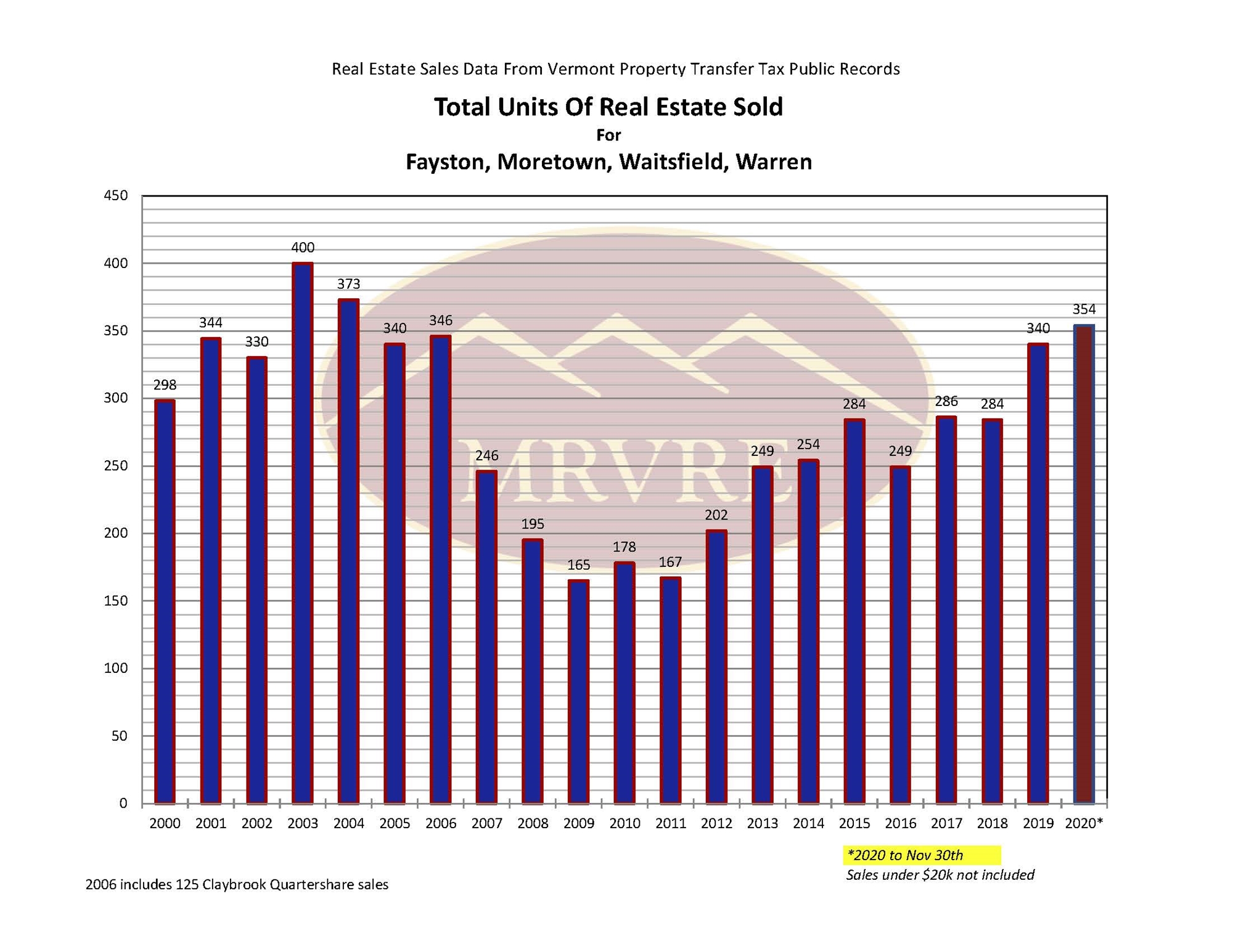 Whether you are a potential buyer or seller, this data is a valuable resource to help you make informed real estate and financial decisions.
If you have any questions about these graphs, or anything real estate related, give Mad River Valley Real Estate a call or send us an email.