2021 March Mad River Valley Real Estate Driven by Data
Posted on 3/15/2021 by Erik H. Reisner
In Brief:
We're one year into the COVID-19 pandemic, and what a year it has been! This time last year there was panic in the market and some transactions were terminated due to the fear of what might happen. The real estate industry was about to be shut down for an unknown period of time. Now we are faced with the lowest inventory ever, and a huge list of active buyers competing with each other for whatever comes on the market.
Skiing:
March's weather can be a bit deceiving. As I type this, we are experiencing what some in Vermont call "Fake Spring." Unseasonably warm temperatures causing the snowpack to melt quickly. However, March can also be the snowiest month of the year here in the Mad River Valley. So, don't take off those snow tires just yet…
Now onto the market update: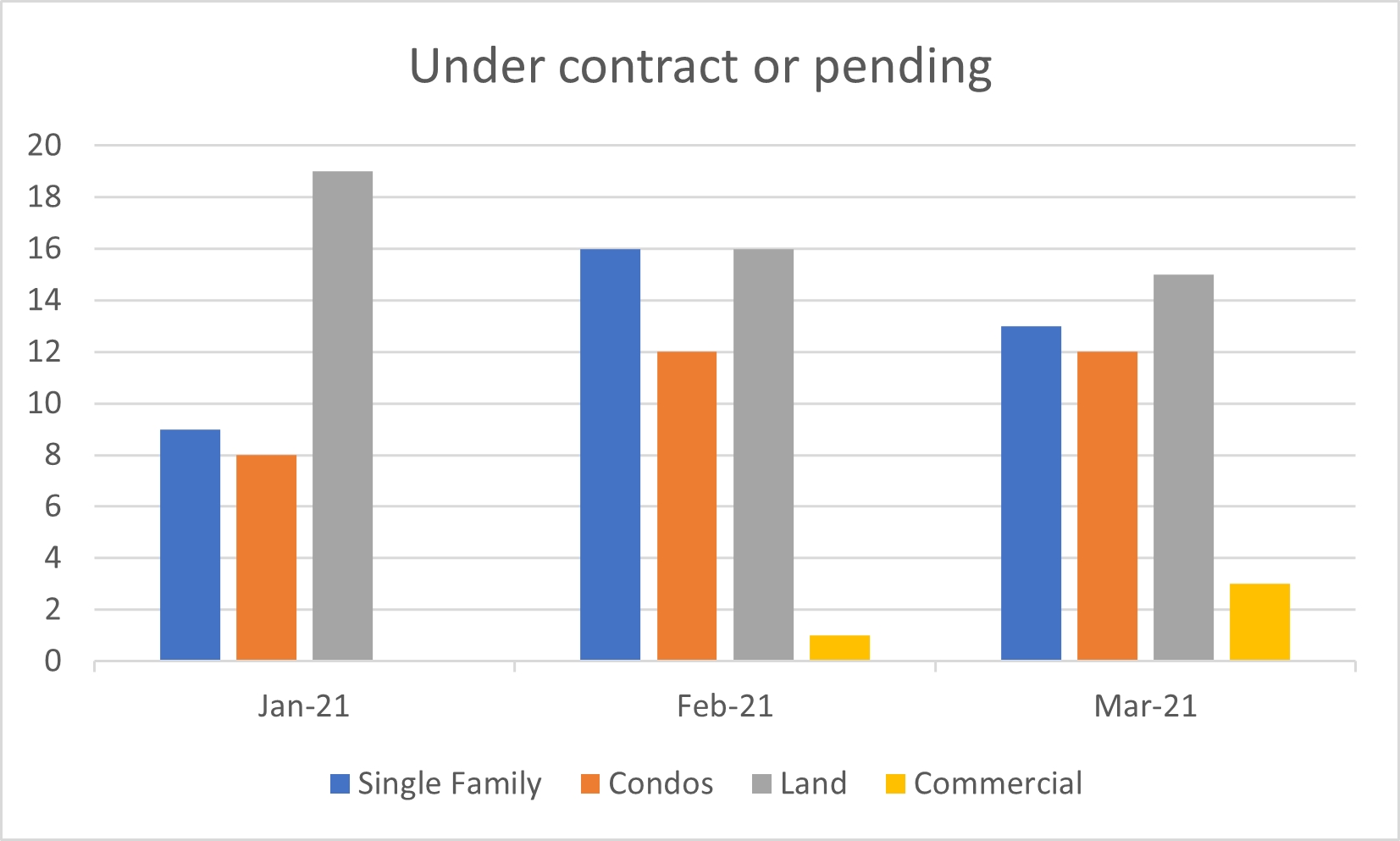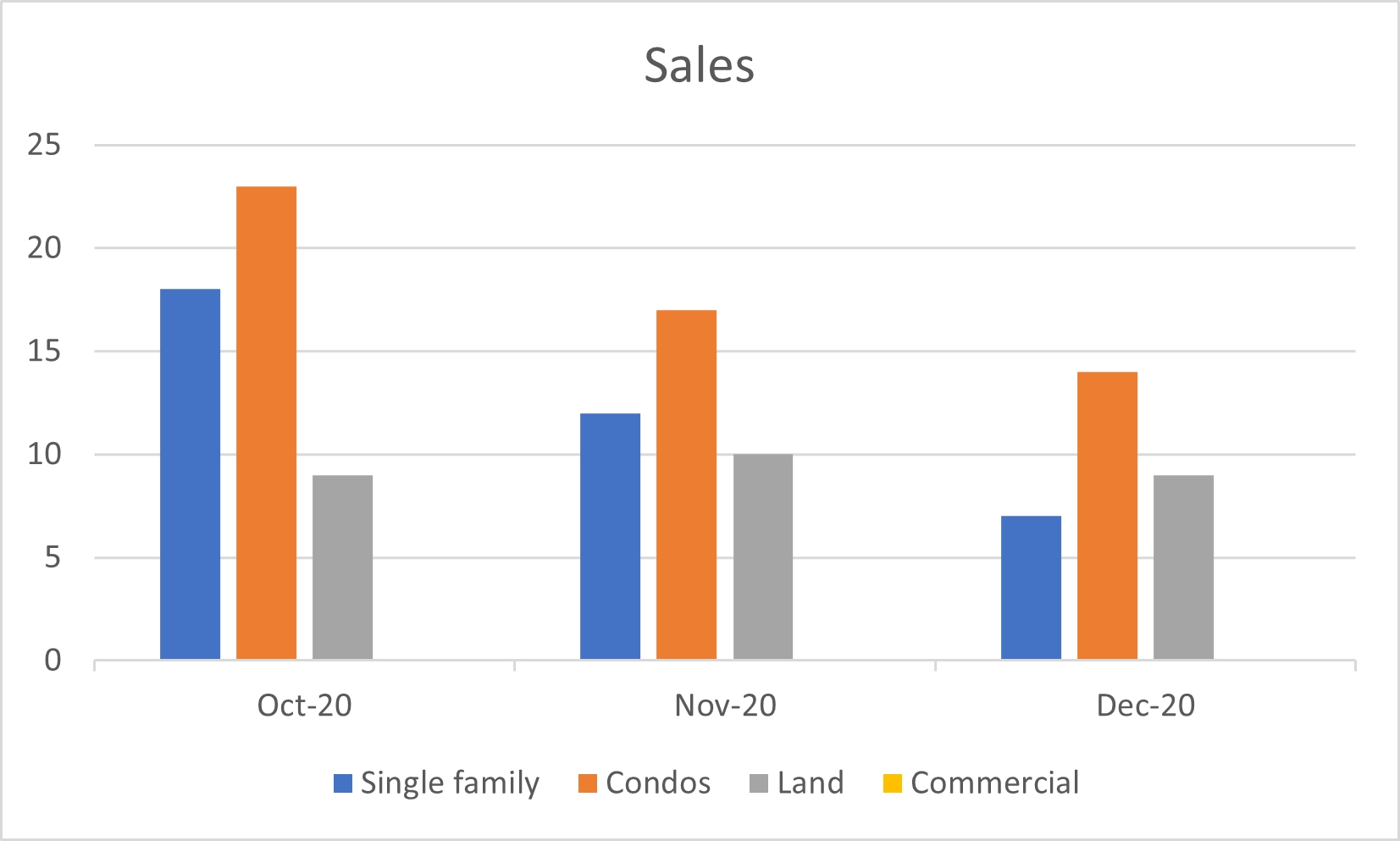 Our Take on the Central Vermont Real Estate Market:
December 2020 saw a decrease in sales for the second month in a row, which is normal for that time of year. While this trend is historically normal as we approach the new year, it is compounded by the overall lack of inventory. Our phones continue to ring and the web-inquiries continue to fill our in-boxes. While March isn't historically the best time to list your property, with inventory this low and buyer activity so high; anytime is now a good time to list your property!
If you are a potential seller, now is the time to contact Mad River Valley Real Estate for a complimentary market analysis. Give us a call or reach out to us via email or directly via MRVRE.com. We are ready, willing, and able to answer any questions you may have.
Historical Mad River Valley Real Estate to Dec. 31, 2020:
Below are two graphs that show the total number of units sold (single family homes, condominiums, commercial properties, undeveloped land), as well as the total dollar volume through December 31, 2020.
This blog post will be updated on a monthly basis to track year-to-date real estate sales in the Mad River Valley. The data is gathered from the State Property Tax Transfer records and includes all sales above $20,000. Vermont Property Transfer Tax data is typically +/- 3 months behind as it takes time for all of the towns to file the returns with the State. Therefore, we are reporting here on accurate sales data from 3-months prior.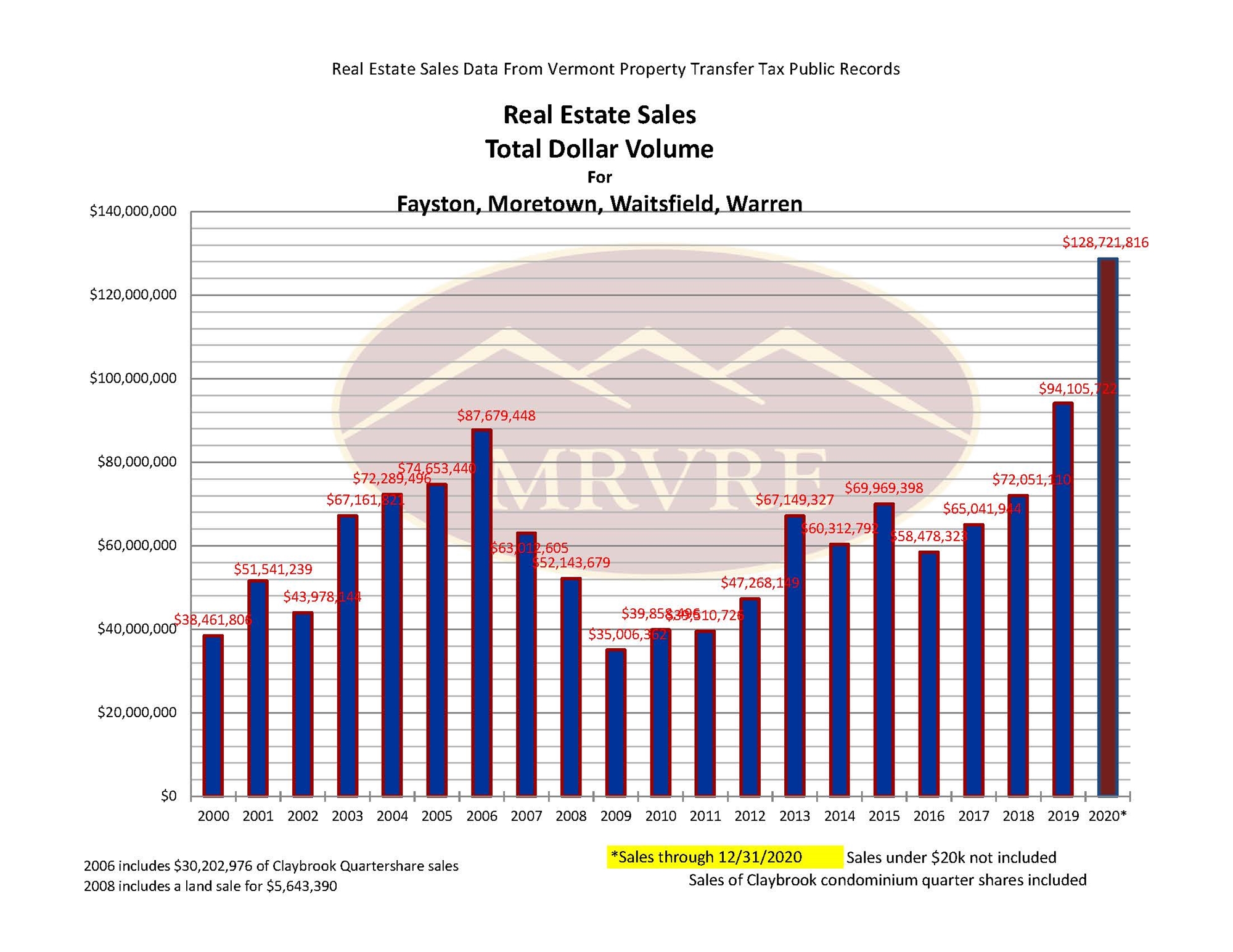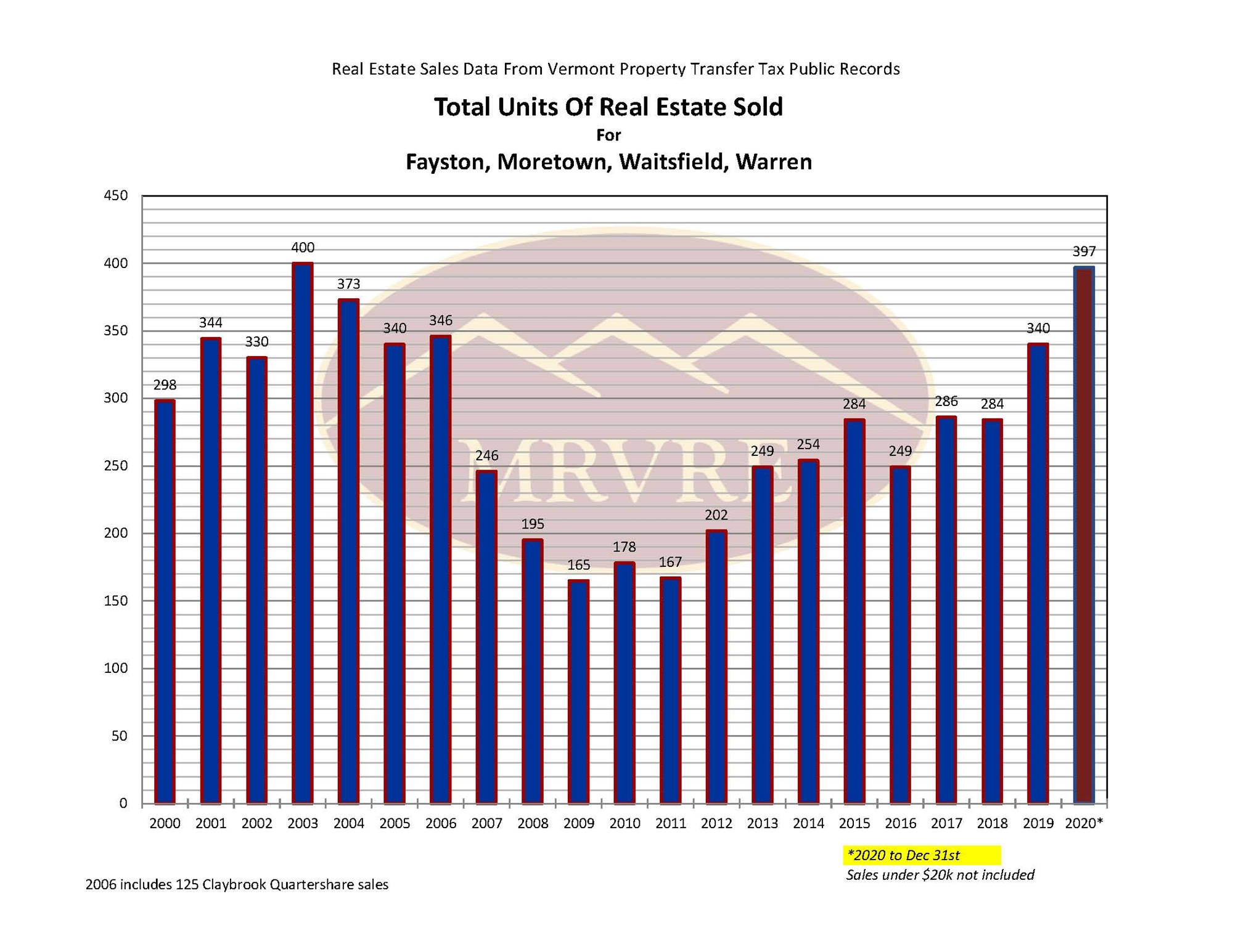 Whether you are a potential buyer or seller, this data is a valuable resource to help you make informed real estate and financial decisions.
If you have any questions about these graphs, or anything real estate related, give Mad River Valley Real Estate a call or send us an email.