Steve's Backyard Red Ale Is Back!
Posted on 12/23/2020 by Steve Robbins
The most recent edition of this "American Red' style ale was canned December 7th and is available curbside at Lawson's Finest Liquids here in Waitsfield, VT. This is the 1st time brewed in Waitsfield, not Warren.
While sampling this batch, it was fun to reminisce with Sean. Over a decaded ago it started as a home brew, 5 gallons at a time, and shared with friends and family. A few years later, we made it on the 7-barrel system (230+/- gallons), going out with a Lawson's Finest label; a dream come true for any homebrewer.
Now, to see about 1,000 gallons made in a state-of-the-art brewery is both exciting and humbling.
By now, the Lawson's Finest team is expert at up-sizing recipes, and they make it look easy.
There are so many clever, high-tech, timesaving and efficiency-oriented steps and devices in this modern facility, I could never list them all. But it is still the skill and care of people that makes a quality brew. The best part of this collaboration was witnessing these experts do their thing.
OK, one random gadget got my attention; they have a centrifuge which is used to separate yeast and hop particles from the beer, yielding a beautiful glass of liquid delight.
What else has changed since the early days of Lawson's Finest Liquids?
Like many other LFL offerings, the packaging format for this beer has evolved from 22 oz. glass bombers to 16 oz cans.
And new cans need new labels.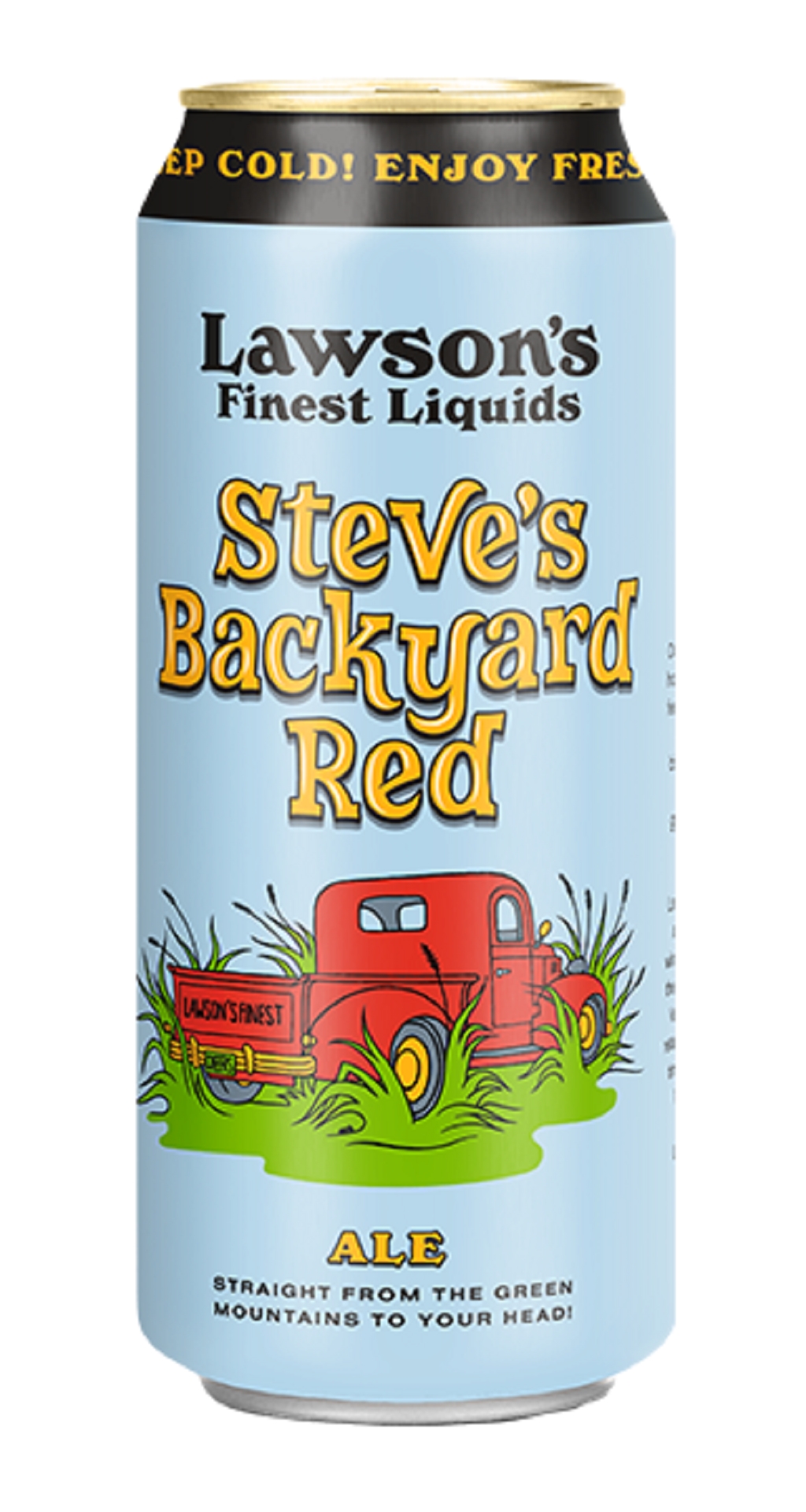 If the artwork looks familiar, that is because local artist Margo Levey, who created the original red truck, was enlisted to bring the artwork forward as well.
My favorite evolution of LFL? Their Social Impact Program, Sunshine Fund, where guests can choose to donate to support local non-profits and worthy causes. This month the recipient is Mad River Valley Ambulance, a vital service staffed entirely by volunteers. Buying beer never felt so good.
Cheers!