Condo Inventory at historic lows!
Posted on 7/1/2018 by Erik H. Reisner
As of July 1, 2018 there are only 61 condominiums for sale in the Mad River Valley.
If you remove the 16 Quarter-Interval Ownership units in Clay Brook at Sugarbush, we are down to just 45 whole ownership condos available to purchase in the Valley!
If you are in the market for a condo, you should keep a keen eye on our webpage dedicated to specific Condo Complexes in the Mad River Valley.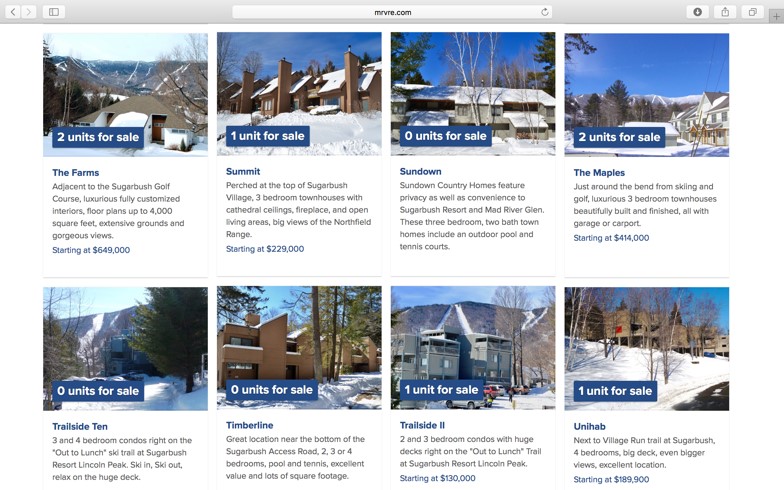 If you own a condo in the Valley and are considering selling, now might be a great opportunity to Contact Us for a complimentary market analysis to decide if the timing and market align with your goals.
As always Mad River Valley Real Estate strives to provide the highest level of professional service in order for clients and customers to make informed real estate and financial decisions.