Bigger Isn't Better, Savor the Small!
Posted on 3/24/2015 by Erik H. Reisner
At Mad River Valley Real Estate we believe in the mantra that Bigger Isn't Better.
In an era of big box stores, large supermarket chains, and the franchising of everything from barber shops to pizza joints, we believe it's important to recognize and support the small, owner operated businesses that make our Valley such an incredible place to live, eat and play.
We sat down with the owners of the Sweet Spot in Waitsfield to discuss their unique and tasty business: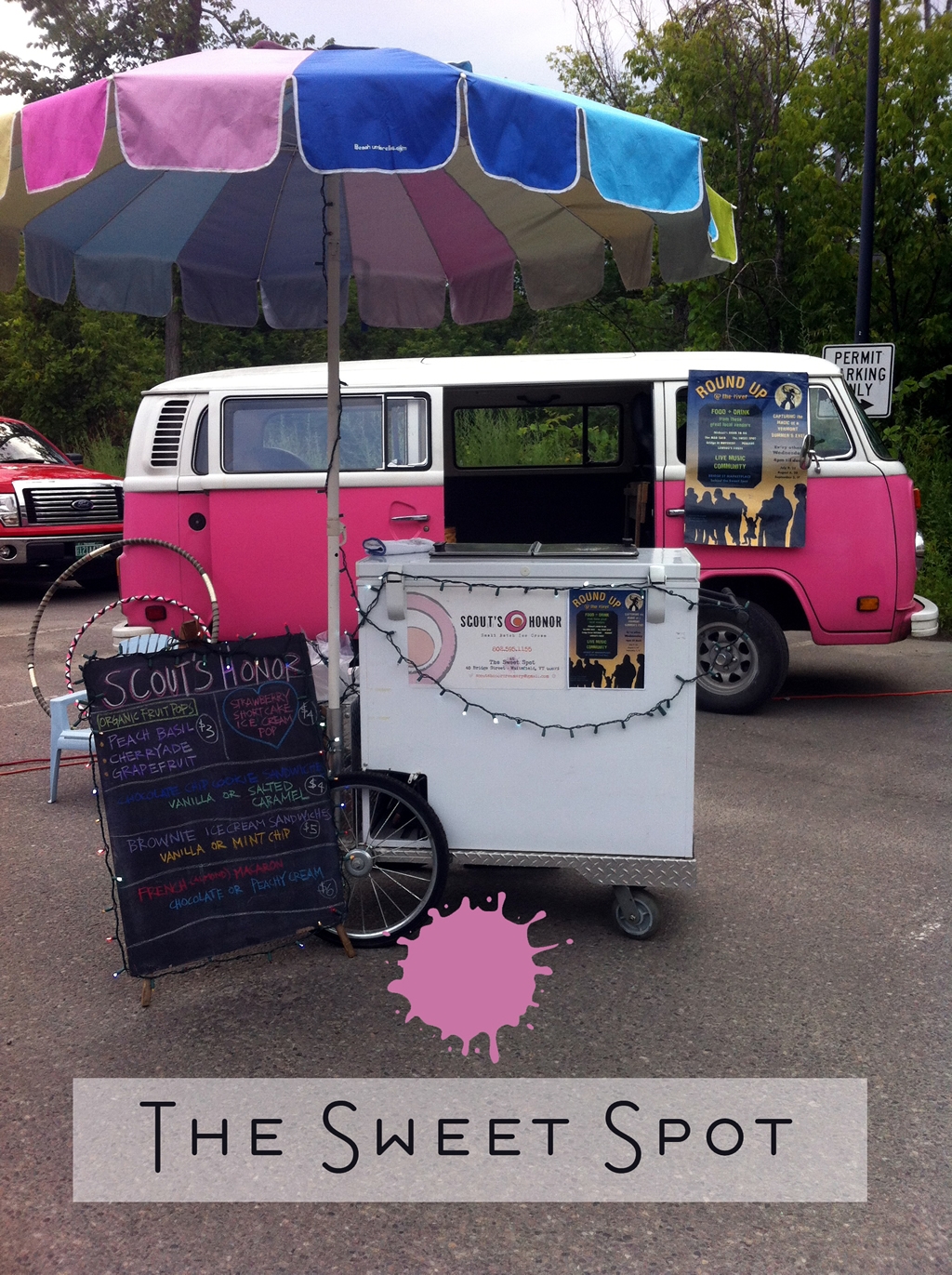 Who is the Sweet Spot, and how long have you been in business?
We opened our doors in June of 2012. The Sweet Spot is a family run Café, bakery, ice cream shop and drinkery...where we focus on fine ingredients prepared with love in a beautiful setting.
Where are you located?
The Sweet Spot is at 40 Bridge Street in Waitsfield in the back of the building, along the river; with indoor and outdoor seating.
Tell us what's on the menu!
We are a local, unique café/drinkery focusing on fine espresso/coffee drinks, craft cocktails, classic soda fountain beverages, along with house made ice cream, light fare, healthy options, pastries and confections.
What flavors of ice cream do you make?
Some of the basic ice cream flavors we make are vanilla, chocolate, salted caramel, maple, maple mocha, & coffee. Seasonal flavors include strawberry buttermilk, mint chip, peach bourbon, blueberry cardamom, & beet. Just to name a few…
Some of those flavors are pretty unique, how did you come up with the combination of ingredients?
We are inspired by taking classics and putting our own twist on it. Our ingredients: local dairy from Monument Farms, local eggs from our organically fed chickens, and organic sugar is our foundation. We do not use any stabilizers, emulsifiers, or preservatives in our ice cream. We source ingredients from both near and far. We grow some of the berries and herbs that we use. We buy and trade with local farmers for fruit, vegetables, and herbs. We get maple syrup from our neighbor. The coffee is from Awake, locally roasted and organic. The vanilla beans are from Tahiti and Madagascar. The chocolate we use is Valrhona from France.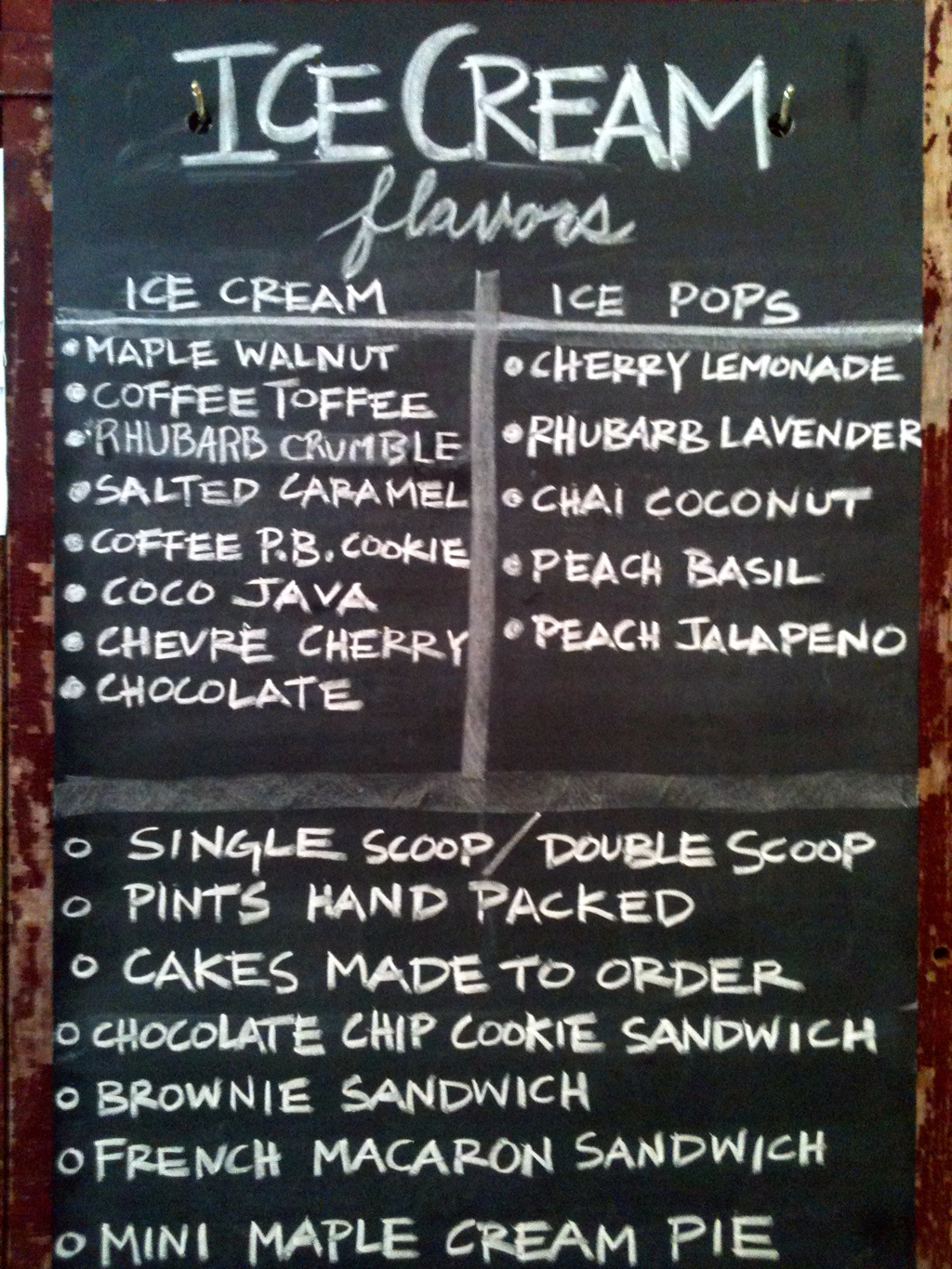 Last summer you created the "Round Up" series. Will you be doing this again this summer?
The Round Up will continue this summer on Wednesday late afternoons until dark in July and August. It's a party that everyone is invited to!
Do you cater for special events?
We are open to catering events such as an ice cream sundae bar, serving scoops and ice cream sandwiches at a party, or creating custom ice cream cakes for your occasion. We also rent out our space for special events.
What do you like most about running a small business in the Mad River Valley?
Our favorite part of running a business in the Mad River Valley is making connections with the people and creating a space that friends and neighbors gather to work, celebrate, relax, fuel up or meet up.
What small business would you like to see come to the Valley?
New business in the valley...our daughter Scout says a roller rink!