Posted on 5/23/2023 by Erik H. Reisner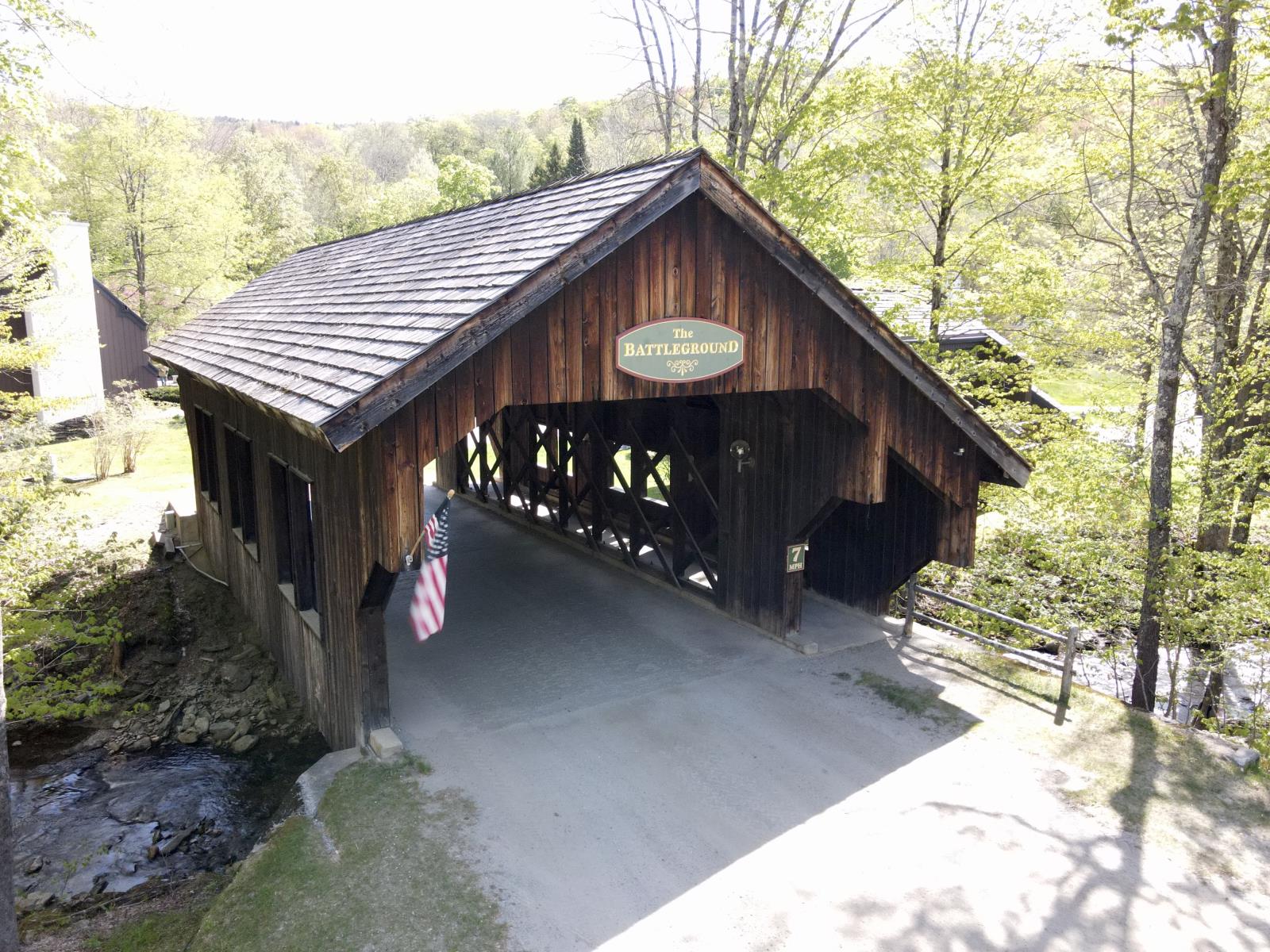 As Shakespeare once said, "What's in a name?"
There are over 50 condominium complexes in the Mad River Valley, and they are all named. Some names are self-explanatory: Southface (faces south), or named after a ski trail: Paradise. As MRVRE was poised to list a Battleground condo owned by the Homeowner's Association, we wondered: where did that name come from?
HOW THE BATTLEGROUND GOT ITS NAME
(Taken from the Fayston chapter of the Waitsfield-Fayston Telephone Company's history of the valley towns, 1779-1979.)
"Once upon a time, perhaps about 1900 when lumbering was a flourishing local business, a young man here in the valley decided to make some money by logging. He cut down some trees, skidded the logs down the hillside to a clearing on the Mill Brook, and sold them to a local sawmill owner.
After a bit, the young man decided he hadn't gotten enough money for all that work – so he sold the same logs to the owner of another sawmill.
Presently word of the young man's duplicity got around, and people in the excitement-starved local community figured it just might be fun to be up at that clearing on the Mill Brook when the two different sawmill owners showed up to load the same pile of logs.
To the disappointment of the assembled thrill seekers in the wee hours before dawn, the first sawmill owner had shown up even earlier and had already carted the logs off to his mill. The second sawmill owner arrived to find he had been outsmarted.
Ever after, the clearing was known as "the battleground," the local people's wry commentary on the battle that wasn't."
What's the name of your favorite condo complex in the Mad River Valley?