Posted on 4/26/2022 by Steve Robbins
"MEASURE TWICE, CUT ONCE"
I learned that saying a long time ago and employed it many times as a carpenter and tile setter. Upon entering the real estate field, operating a measuring tape was one skill set I was sure I already had down pat. But it is not as simple as it first appears.
This article is about how new standards are being set for appraisers to use when conducting their trade, (read: "taking measurements") and how it may affect buyers and sellers. Here is the official memo:
Appraisers will be required to use the Square Footage-Method for Calculating: ANSI® Z765-2021 (American National Standards Institute®) Measuring Standard for measuring, calculating, and reporting gross living area (GLA) and non-GLA areas of subject properties for appraisals requiring interior and exterior inspections with effective dates of April 1, 2022, or later on loans sold to Fannie Mae.
Let's break it down.
The ANSI Square Footage-Method includes the following details that many folks do not think about, and these will affect the top line appraisal report for "Above Grade Square Footage" and Gross Living Area (GLA):
* Measurements are taken to the nearest inch or tenth of a foot, and the final square footage is reported to the nearest whole square foot.
* Staircases are included in the GLA of the floor from which they descend.
* Basement is any space that is partially or completely below grade.
* The GLA calculation does not include openings to the floor below, e.g., two-story foyers.
* Finished areas must have a ceiling height of at least 7'. In a room with a sloping ceiling, at least 50% of the finished square footage of the room must have a ceiling height of at least 7' and no portion of the finished area that has a ceiling height of less than 5' can be included in the GLA.
* If a house has a finished area that does not have a ceiling height of 7' for 50% of the finished area, e.g., some cape cods, in conformance with the ANSI Standard, the appraiser may put this area on a separate line in the Sales Comparison Grid with the appropriate market adjustment. The report will be ANSI-compliant and also acknowledge the contributing value of the non-GLA square footage.
In Vermont and most of New England, we have a ton of homes built before 1900 and many of the 2nd floors in those homes include rooms with less than a 7-foot ceiling height, never mind the prevalence of knee walls far less than 7 feet.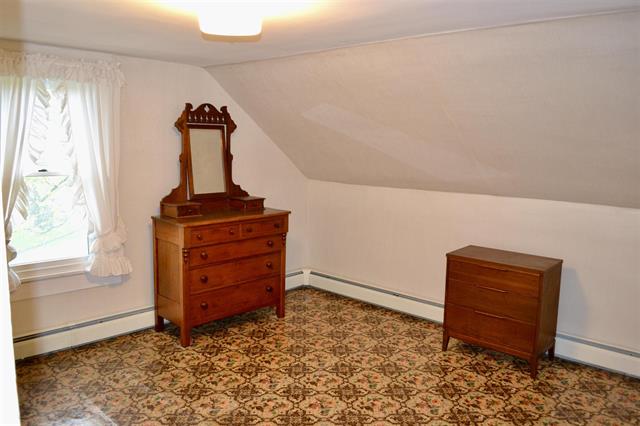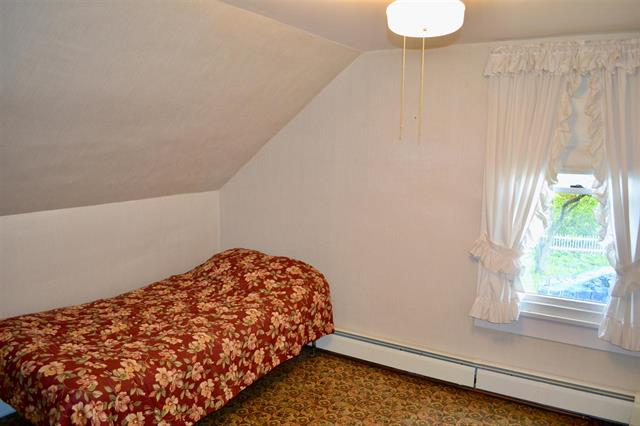 Another important note is that finished basement space, no matter if it has a large walk-out side at grade with windows, will be considered below grade and a lesser value than square footage on the 1st floor (fully above grade).
Here again, we have a lot of hillside homes with walk-out basements.
Why does this matter?
When undertaking an appraisal, it is common for appraisers to use the Multiple Listing Service (MLS) data sheets of past sales for comparisons. The entries of square footage and room sizes are input by REALTORS®, who rely on either measuring or using the town lister card.
The town lister card shows only a footprint outline of each floor and is generally quiet on ceiling height and knee wall heights.
And what if the Realtor does not measure to the inch? Or does not measure the ceiling height? Most do neither!
The lack of reliable and consistent data can affect the reported square footage and therefore value.
The REALTOR® organization is requesting implementation of the requirement be pushed back until the other major sources of mortgage financing including Freddie Mac, FHA, VA, and USDA agree to adopt the same requirement.
If you have questions, comments or concerns about this subject, please contact us anytime!