Mad River Valley Real Estate - Still A Sound Investment!
Posted on 5/22/2020 by David M. Dion
If you're like me you've not only been isolating yourself from people and your work lately, but you've also been watching your stock market portfolio give you an ulcer.
Consider this. On 02/19/20 the S & P 500 closed at 3386.15. A month later on 03/18/20 the S & P 500 closed at 2398.1. That's a decline of almost 30%! Granted, over the past two months the market has slowly crawled back upward but it's still down by about 12%. Well if you were watching the stock market daily then I hope you were well stocked with Pepto Bismol!
By contrast what happened in the Mad River Valley Real Estate market? Let's see, well, a few real estate contracts canceled. Otherwise there were 33 residential and condominium sales totaling just under $12,000,000. And today there are 22 properties under contract of sale. Another 6 parcels of land either went under contract of sale or sold (source: New England Real Estate Network for the period 02/19/20 – 05/20/20).
So why has the Mad River Valley Real Estate market not crashed like the stock market? Following are a few possible reasons.
As of 05/20/20 Vermont recorded 944 cases and 54 deaths from the Covid-19 virus. Without meaning any disrespect for those who lost their lives that's not a bad statistic as compared to the rest of the United States, even the rest of the world. By many accounts, indeed by most accounts Vermont is handling the Covid-19 crisis exceptionally well. And if you are living in Vermont your chances of getting the virus is exceptionally low. But of course, there will certainly be economic damage to Vermont, as there will certainly be economic damage everywhere else in the world.
But back to the real estate question. As can be seen in the graphs below 2019 was a record-breaking year for both number of real estate sales and total dollar volume of sales in the Mad River Valley.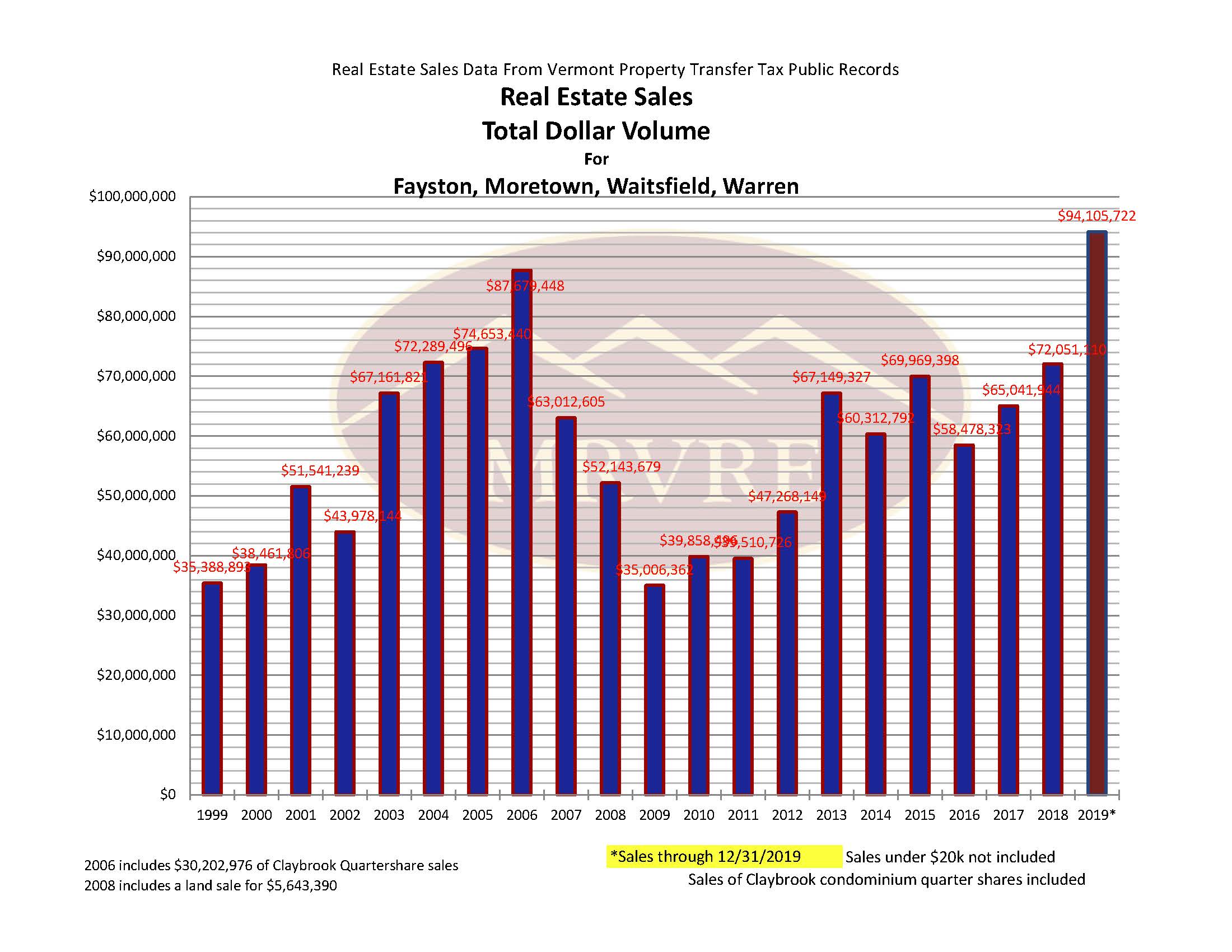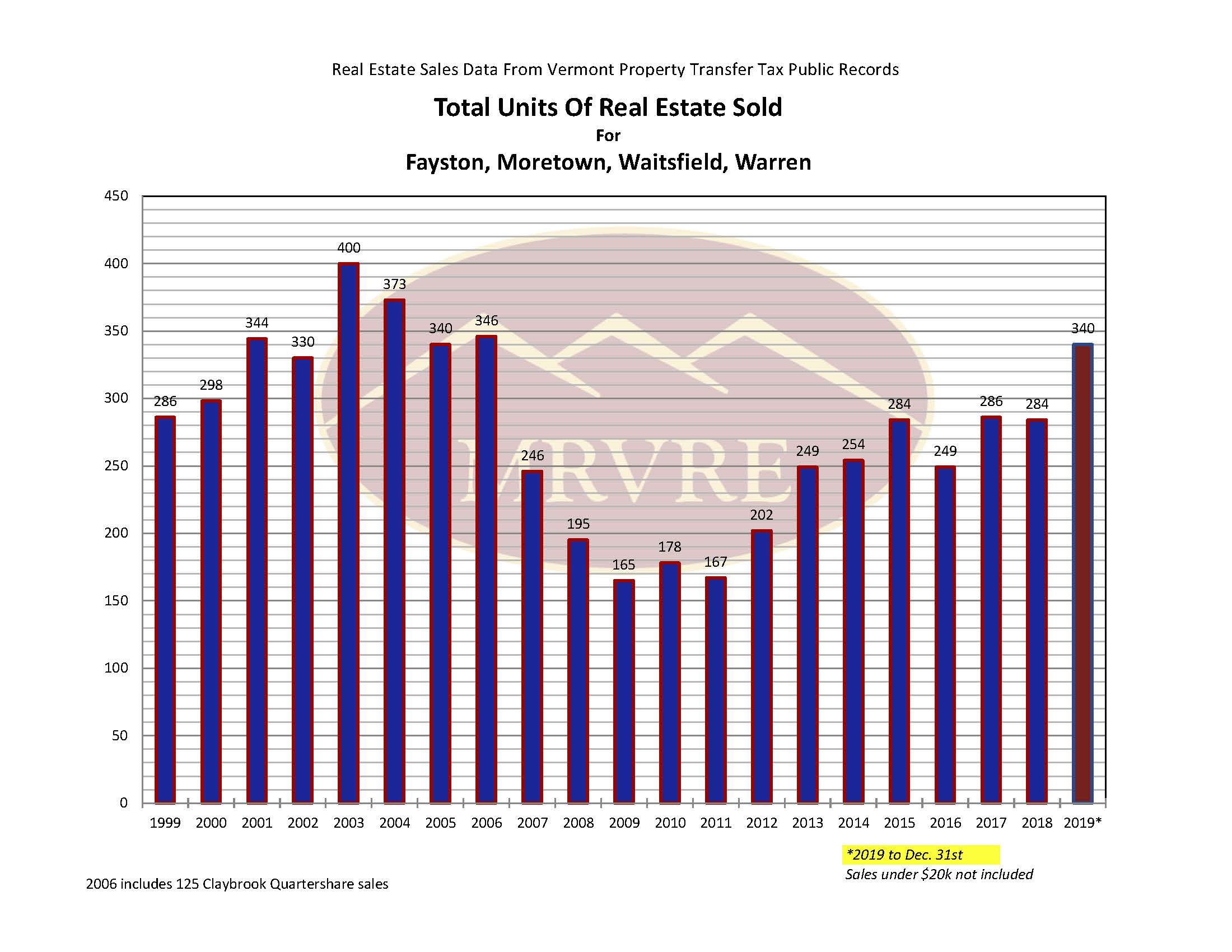 If I was one of those fortunate purchasers last year, I'd be feeling a whole lot better about my investment right now, and especially if I funded the purchase by taking money out of my stock market portfolio. And if I lived in a major metropolitan area then I would have had a relatively safe (and beautiful!) place to escape to while riding this one out.
And if I was one of those unfortunate sellers who invested their sale proceeds in the stock market, I would have gone through a case of Alka Seltzer by now. Indeed, the rapid loss in stock market value was unprecedented while the Mad River Valley Real Estate market just sort of kept moving along.
But if after reading this you feel you still need to be at least partially invested in the stock market then I recommend the following stocks: Bayer, because they make Alka-Seltzer, and Proctor & Gamble, the maker of Pepto Bismol.
Be safe out there!