Lawson's Finest Liquids - A long term collaboration
Posted on 11/29/2016 by Steve Robbins
Steve's Backyard Red Ale – 2016 collaboration

The most recent batch of Steve's Backyard Red Ale by Lawson's Finest Liquids (LFL) went out in mid August. As with all LFL brews made in Warren, this one went fast! Did you get some?

The label reads: "Our first collaboration brewed at Lawson's Finest in Warren, VT feature's local homebrewer Steve Robbins with his talented use of specialty malts, a fine blend of hops, and a generous dose of Green Mountain Attitude".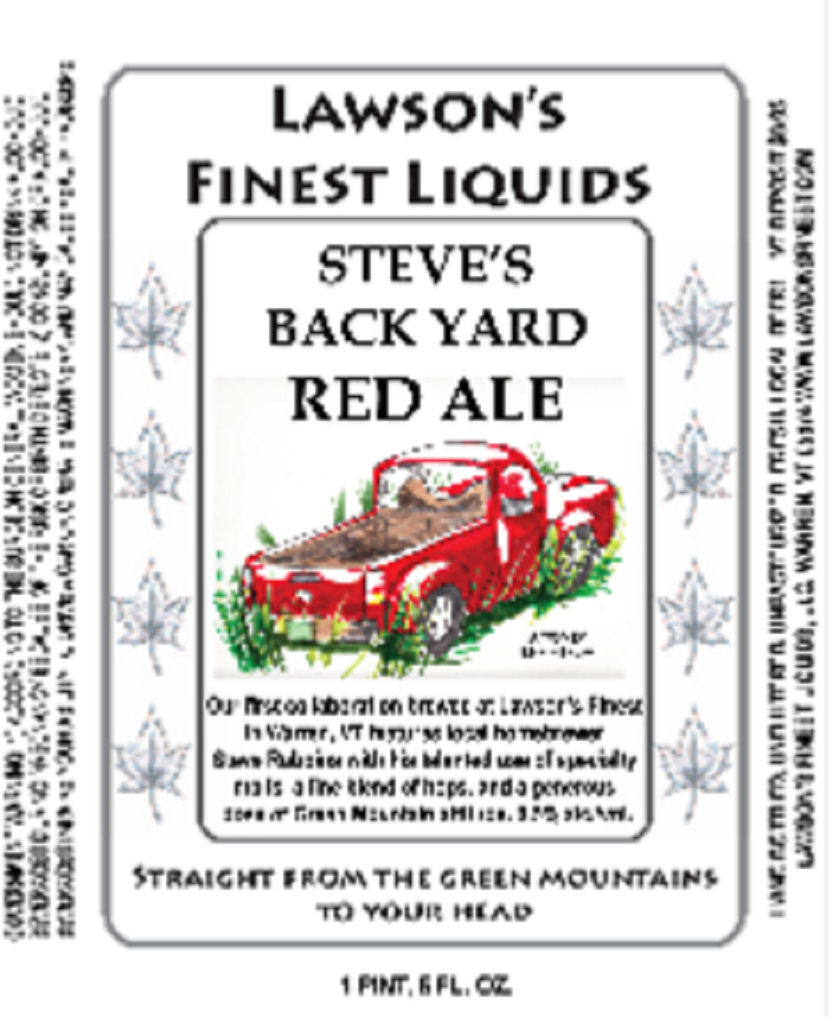 My friendship and collaboration with Sean & Karen goes back many years and on many levels. As fellow employees, I had the pleasure to work and ski with Sean at Mad River Glen and we often get together to back country ski, camp, cheer for the Red Sox and of course sample brews.
I have also provided professional services in my capacity as a Realtor and helped them purchase the property that is home to the Warren brewery.
I am currently assisting LFL to purchase property in Waitsfield for a future brewery expansion.

We first made this beer together in January, 2012. At that time, I was spending a good number of hours helping at the brewery (especially hand bottling) as well as at brew-festivals and bottle sales. It was during this time that LFL grew from a 1.5 barrel to a 7- barrel system and I am proud to have been his assistant brewer during that period.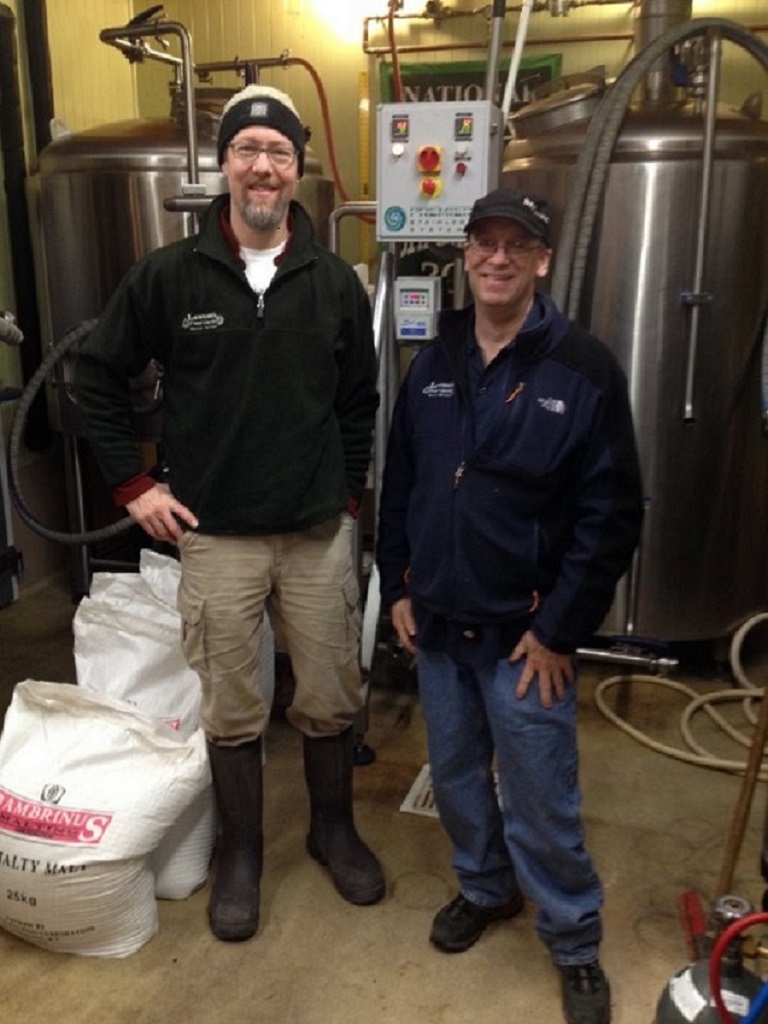 This red ale was one of my home-brew recipes that Sean liked and he invited me to collaborate to grow it up in the 7- barrel brew house.
It was also a nod of appreciation for the time spent together brewing. As any homebrewer will admit, it's a dream come true to go from 5 gallons to 200+ gallons!
And it is always a blast to be in the sugarhouse brewery.
We tweak the recipe each batch (this is the 3rd) and this version was dry-hopped and we think is the best ever. As a beer style it is definitely an "American Red Ale".
This batch was also special because Karen invited us to brewing it in time to serve at my recent wedding; another home brewer dream come true!





More than ever, I consider myself part of the Lawson's Finest Liquids family and am always happy to run to the brewery to dry-hop a batch, dump yeast from a fermenter or help negotiate a Purchase Contract for real property.
But the most fun is serving up fresh Lawson's at Siptemberfest at Mad River Glen!
Cheers!