Lawson's - Long Term Relationships, Long Range Planning
Posted on 5/18/2017 by Steve Robbins
Long Term Relationships, Long Range Planning & Lawsons

Plans for a Lawson's Finest Liquids brewery and taproom in Waitsfield, Vermont started two years ago and are still moving forward as quickly as possible. But there is also a long way to go before beer flows from the taps. As the project gets more press coverage, the comment I field most often is along the lines of "I thought that was a done deal". My response is: "not quite yet".

After taking a year to get under contract, the process has moved well along. Some of the hurdles already cleared include inspections, appraisal, financing, title review, environmental study and many layers of permitting.

Now the permitting process has entered the final leg and so the finish line is in sight. Once permitting is complete and the appeal period expires, a closing can take place.

The end of the purchase means the beginning of construction. Planning and building a 30-barrel brewery is a huge undertaking requiring not only engineers but designers and architects at every step. The complexity would make your head spin.

It is expected to take about a year to complete the build-out. Stay tuned for what Lawson's Finest hopes will be a summer 2018 opening.

My working relationship with Sean & Karen Lawson runs back to the late 90's when the Moretown Planning Commission hired Sean in his capacity as an Environmental Scientist / Naturalist to conduct an assessment of the town forest. The resulting resource map still hangs in the entry of the Moretown Elementary School today!

Not long after that I helped Sean and Karen purchase their residential lot in Warren. That property is still their home as well as home to the 7 barrel brewery.

One of the qualities I admire most about Sean and Karen is their ability to create a detailed business plan and execute!

After 20 years, this current project is an extension of a solid and trusting relationship and friendship.

I look forward to that first toast made inside the tasting room.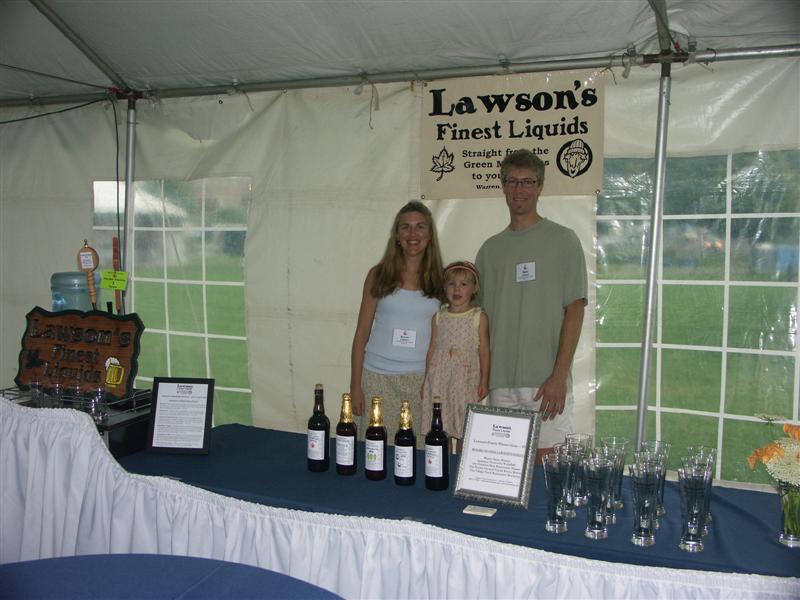 Sean Karen & Ava at the VT Brewer's Festival, 2008!