Posted on 7/15/2016 by Erik H. Reisner
If you haven't heard, there's been a bit of a bear "problem" in the Mad River Valley recently. All across the Valley bears have been getting into people's garbage, sheds, and even into a few homes! At my house, it had become a regular occurrence.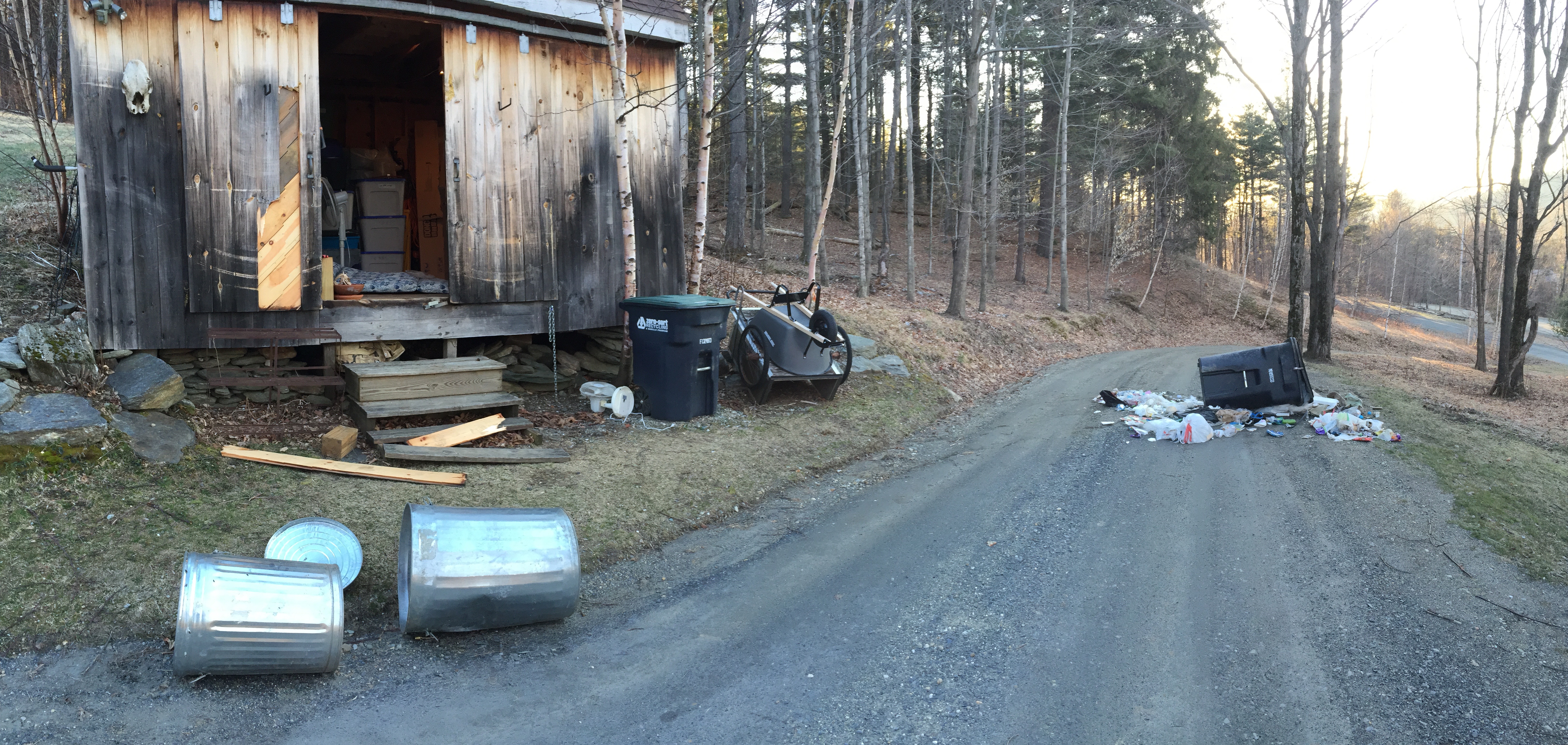 Up to 3 times a week a bear would topple over our garbage and recycling bins, and wreak havoc on the contents. Needless to say it was frustrating and disgusting to clean up.
Bears are very smart animals, with a good memory. So as soon as they find a food source, they will return to that location as long as there is food to be had.
I needed a solution, fast. I've seen bear-proof dumpsters at condominium complexes and came up with an idea. I got together with a few neighbors to discuss the possibility of sharing a bear-proof dumpster.
Now thanks to Casella Waste Management we have two small bear-proof dumpsters that we are sharing with two other families! I found a convenient location at the top of our driveway. Casella delivered the dumpsters, both equipped with matching locks so that only our families and the driver have access to open them.
So far it has worked very well. No more bears, and it's actually costing each family less than we were paying for garbage pick up before! On top of that, we're actually helping the bear population.
For more information on living with black bears, visit Vermont's Fish and Wildlife website.