VERMONT BEER LINEAGE & GREG NOONAN
Posted on 7/25/2019 by Steve Robbins
VERMONT BEER LINEAGE & GREG NOONAN
The 2019 Vermont Brewers Festival was last weekend and is a good excuse to reflect on the recent past of the brewing culture in Vermont.
The fest itself as well as the Vermont Brewers Association owes their existence to Greg Noonan. Greg was the founder of the Vermont Brew Pub & Brewery, in Burlington, VT which opened in 1988. Greg passed in 2009, but his mark on craft brewing, home brewing and especially Vermont beer is the stuff of legend.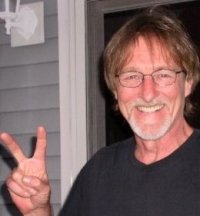 It was Greg who influenced the Vermont Legislature to allow brewing and service of beer in a pub on site! Greg wrote several books on brewing and influenced countless homebrewers and many more professional brewers.
As craft brewing took hold in the early 90's Greg wanted to create a gathering for brewers to mingle, socialize and sample each other's brews. That evolved into the VT Brewers Festival on the waterfront and after 27 years running, is considered one of the premier fests on the planet!
Like many in the craft brewing industry, Greg was supportive of other brewers and openly shared his knowledge with others.
John Kimmich, founder and co-owner of the Alchemist worked for Greg, eventually becoming head brewer at the Vermont Pub & Brewery. A photo of Greg adorns the Alchemist walls today, testament to his positive influence and John's respect for this trailblazer.
The Valley's own Sean Lawson spent plenty of time at the Vermont Pub & Brewery as a graduate student at UVM. I am certain Greg's Black IPA and Spruce Tip Ales influenced Sean's creation of beers in those categories. In fact, Sean did a Spruce Tip Pale Ale collaboration with the VT Pub & Brewery after Greg's passing.
As a lover of craft beer my move to Vermont in 1988 turned out to be great timing! I immediately discovered Greg's beers and eventually read some of his brewing literature. I had the pleasure to meet Greg the first time at a brewer's fest after party / bottle share and subsequently as a guest in the Pub.
Around that same time, I became friends with Sean and eventually his assistant brewer in the earliest days of Lawson's Finest Liquids.
In the last 30 +/- years the number of Vermont breweries has grown from a handful to nearly 70 today!
As I watched fans of craft beer literally sprint to the Lawson's tent this past weekend, I couldn't help but think of Greg.
I raise my glass in a toast to his influence on all lovers of Vermont craft beer!